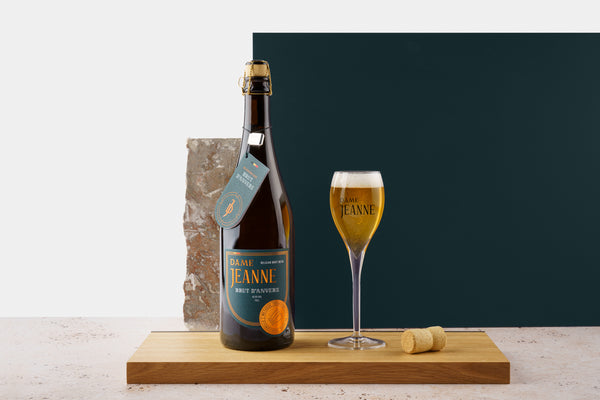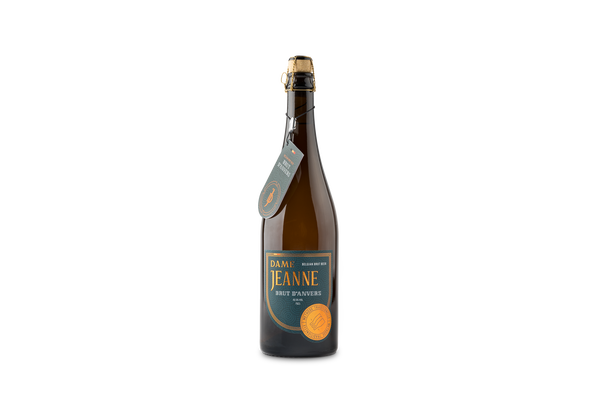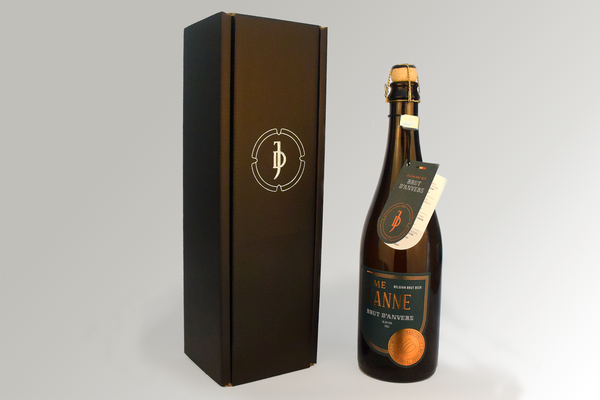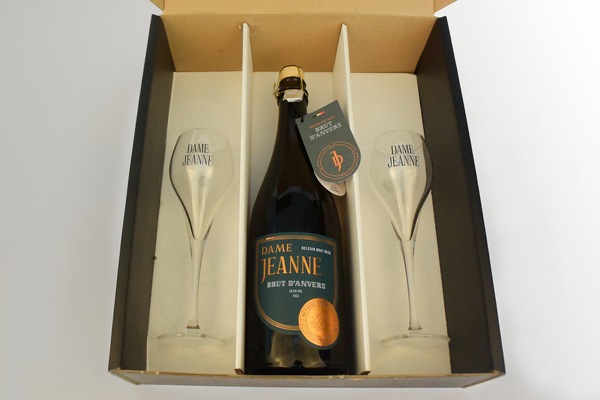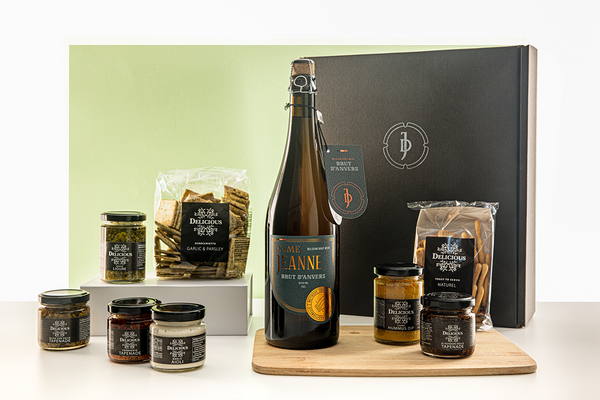 VOTED BEST BRUT BEER FOR A REASON
With the Brut d'Anvers, the bitterness of the citrus and hops is perfectly balanced, allowing you to serve this sparkling beverage anytime, anywhere. This brut beer has also been awarded several international prizes.

The complex taste of the Brut d'Anvers can best be described as dry, fruity and fresh. You can recognize, among other things, notes of citrus, grapefruit, apple, pear and lychee, finishing with a pleasant bitter aftertaste.

Serve chilled at a temperature of 4 to 6 °C to fully appreciate this aperitif beer.
100% NATURAL INGREDIENTS

Water, STYLE malt, hops, yeast, dose of liqueur "ORANGE BITTER".
Details

10,5 % alcohol content
Bottle 75cl
Packaged in a gift box

1 beer bottle

1 beer bottle with 2 glasses
3 beer bottles